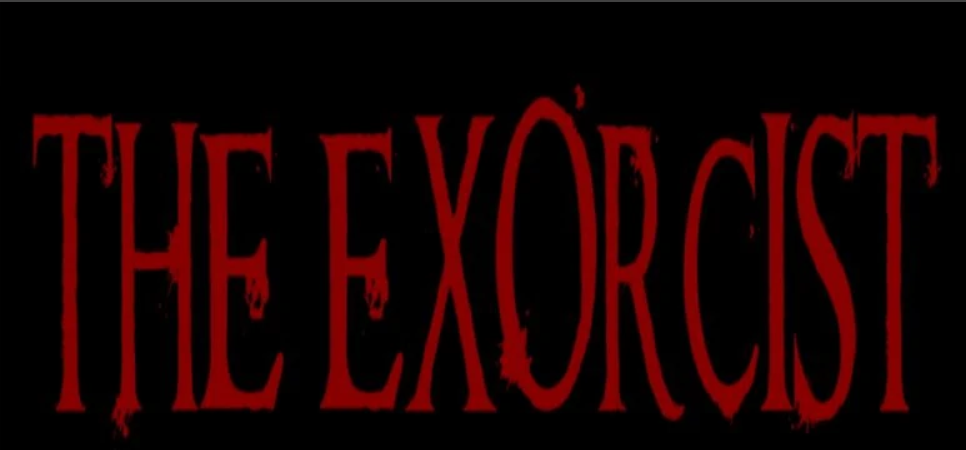 Read Time:
6 Minute, 46 Second
This serial column revisits The Exorcist television series. Conceived by Jeremy Slater for FOX and starring Ben Daniels, Alfonso Herrera, Geena Davis, and Alan Ruck, the show ran 2016-17 and was generally well-received by critics and audiences. DIS/MEMBER returns to the show in the context of a new Exorcist franchise film, seeking insight on what made the show work and why it's lesser-known than its film counterparts. All screencaps sourced from Kiss Them Goodbye.
---
By and large, the latest entry into the Exorcist film canon isn't garnering great reviews. It's too bad, because a lonely-girls-try-lite-witchcraft set-up is catnip to me–and because at base, exorcism stories are girls' stories. It should be kind of a gimme. But by the sound of it, Believer eschewed a lot of fertile ground–particularly the fecund provinces of too-close female friendships, codependency, confused sexuality–in favor of, perhaps, its own possession: privileging tribute to a great work above its subjective soul. But no matter, because episode two of The Exorcist, "Lupus in Fabula," goes straight for the tender throat of those complicated female relationships.
Now convinced that her younger daughter is beset by demons, Angela films Casey in a trance, at the dining table in the middle of the night. Her hands rove over her body, exploring seemingly-unfamiliar flesh. Later, a nest of centipedes is discovered under her bed's pillow, and in a climactic scene, she appears to wreak pain on a rival field hockey player… using only her mind. There at the game to support her are sister Kat, and a man we haven't met yet, seated beside Kat. He'll appear again later, clarifying that indeed, only Casey can see him. These instances written out sound a bit trite, classics of the possession genre.
In their greater context, within the web of family dynamics slowly being revealed, and especially as part of the great American ecosystem of industrial girlhood, they become chillingly salient. What does it mean to be the good daughter when there are only two daughters? Older daughter Kat is determined to bring the family drama aboveground; during a game of Giant Jenga (natch), she blithely reveals that Angela told Father Tomas she believed Kat was possessed. The fact that Kat's news is a little behind the times isn't the point. As the Jenga tower teeters on an impossible angle, the battle's shape is revealed: Casey's will–or the demon's–against her mother's.
When the tower topples, the implication is clear. Hell is still a teenage girl.
Yet The Exorcist excels (and delights) in the myriad of small moments that make up the show's plausible deniability. Who among us hasn't nailed a seemingly-impossible Jenga pull? There are those of us, too, whose mothers might rather believe we're afflicted by the Adversary than becoming our own human beings. In every possession or transformation story, there's a moment that pulls back just enough to invite the viewer to ponder. Is what's being shown true demonic possession, within the story's logic–or is it hormones? Is it the action of a soul long-repressed, by society, religion, or family? Horror loses its bite when predicated upon the unfamiliar.
This developing visual language of dualism is highlighted in a scene with Angela that at first seems minor. Established as a hotelier, her property is being solicited to house the papal entourage when His Holiness visits Chicago. As Angela riffles through the promotional materials, the camera briefly lingers on a flier showing the Pope with the legend HE IS COMING. We have no reason to believe it's not the Pope, although neither name or title are shown on the literature, and the photo shows him from behind. Even if we aren't Catholic, we recognize the trappings of the Pope. It's a flier that should be glad tidings for believers, and a good tourism opportunity for everyone else. Yet the faceless figure, the mass of black ink, the simple slogan all combine for an uncanny effect of vague and troubling threat.
Someone else has come to Chicago: Father Marcus has picked the lock to Father Tomas's apartment and settled in. This classic street-priest move ties him to Tomas, who although cosmopolitan in comparison is also aligned with the common people and the city. He's shown jogging through modest multistory blocks and lives in an apartment similar to places I've lived. His rough-around-the-edges parish is of concern to the greater Church; a superior admonishes Tomas to abandon his foolish beliefs about the Rance girl and return to his real job–"making good" on his youthful charisma and faith to bring new life to a tired church. Charmingly, both fathers take public transit (are priests allowed to drive?), a visual conceit that situates them among the many.
The Exorcist isn't interested in urban legends, per se, but in the folk horror local to American cities–perhaps in the fears suburban populaces hoard about the big bad city. During a soup kitchen at St. Anthony's, a man approaches Casey Rance as she serves the congregation. Coded as homeless, the man skirts between what the show has begun to establish as demonically possessed and the speech of a person denied shelter, food, medicine, care. After the incident, Marcus encounters a woman on the street who speaks in an echo of the boy he failed to save, Gabriel.
"Do I look compelled?" she asks Marcus, pressing her face against his cross. "We know you," she tells Marcus. Not I, but we.
She's a far cry from Casey's comfortable life, and far again from Gabriel in Mexico City. There's a fine line to be walked when horror media position certain types of people as susceptible to possession. By centering on a homeless woman, an average teen, and a young boy, this show locates possession as the great equalizer.
This tendency spreads and begins to coalesce in seemingly-non sequitur scenes of a bizarre and brutal home invasion. After murdering an entire family and taking their organs, two men emerge onto the Englewood streets and are joined by others, of different races and sexes and ages, all toting bloodied coolers. Their number includes the man who spoke to Casey at the soup kitchen. After hearing about the mass homicide on the news, Father Marcus goes to the window and looks out. What gazes back at him is the promise of the abyss: a billboard opposite Father Tomas's apartment bearing the Pope with his back turned, and the reminder–the warning–HE IS COMING.
Throughout the broadening scope of impending demonic doom, "Lupus in Fabula" returns again and again to Casey. As a former teenage girl, my sympathies are with her. When family, friends, or clergy won't listen to us, Satan is always ready to lend a crying shoulder… at least, this is a framing common to Christian communities. The wolf in the fable may be the Devil himself, or the specter of what the institution fears: a good girl turned bad, a comfortable family rendered homeless, possibilities that only materialize if spoken aloud.
These ostensibly world-ending crises would play differently if only our trust–in institutions and communities, in one another–hadn't been systematically eroded. In the context of possession, any and all interactions take on the cast of doubt. A meeting with the Jessica of Father Tomas's letters emphasizes the inability to know, on the parts of Tomas and the viewer. Jessica's flirtations could be real, true, human–or they could be the acts of a possessed woman trying to sway a holy man. Casey's confusion over the night in the attic with Father Tomas calls to so many instances of my own confusion… or times when confusion masked knowledge, and fear of such.
Do we not remember what happened to us, or are we taught to forget? Is lack of faith in God our downfall, or lack of trust in humanity?