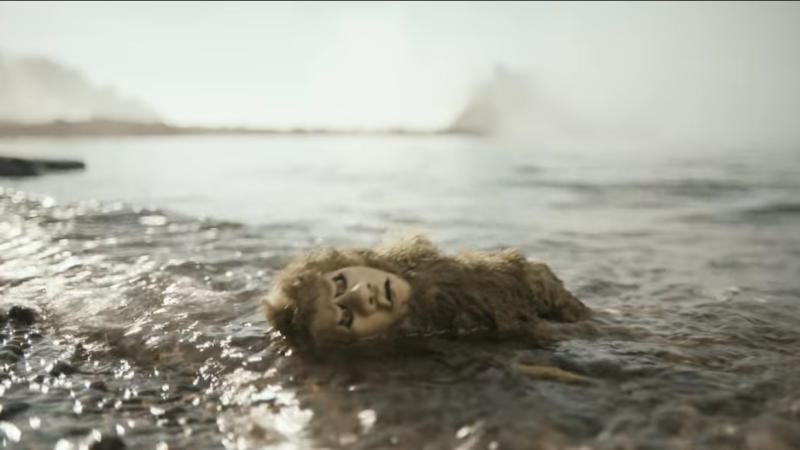 Read Time:
1 Minute, 54 Second
IT'S FINALLY HERE. After a long wait and an epically creepy Superbowl advert, the trailer for Jordan Peele's reboot of The Twilight Zone has finally arrived.
The magnificent series created and presented by Rod Serling is getting an all-new reboot from Jordan Peele (Get Out, US). Peele will also be presenting the show in the style of Serling's famous monologues guiding you in and out of the fifth dimension. The trailer dropped yesterday and it is insanely dope. Not only does the trailer look absolutely mental, but sounds it as well. It mixes and shows the new episodes that Peele is set to bring as well as classic stories we already know and love.
One of the first images shown in the trailer (besides beautiful af Sanaa Lathan) fans will instantly recognize is the classic episode "Nightmare at 20,000 Feet."  This episode stars Adam Scott in a role previously played by William Shatner. The Gremlin washed up? Chills. The other is Jacob Trembley hopefully playing creepy, sadistic Anthony Fremont from "Its A Good Life." This role was previously played by Bill Mumy (a frequent in the TZ universe.) Lastly, the Easter egg that made me the most excited was the inclusion of "Nick of Time," another Shatner episode that's probably the best one. Don't @ me.
The cast will include other start-studded including Kumail Nanjiani, Greg Kinnear, Alison Tolman, John Cho, Jessica Williams, Gennifer Godwin, Steven Yeun. Others include Taissa Farmiga, Ike Barinholtz, Luke Kirby and so many more we can't even name them here.
As for what I think? I think it's going to be a hell of a show. I'm an absolute Twilight Zone nerd. In fact, I'll have a column on our site very soon about the show. I'm always protective of this show. The first revival in the 80s and the second revival in the 2000s didn't do much. However, this reboot looks incredible. Peele studied the series to bring the spirit of the original into it. Along with the mix of his peculiar brand storytelling that only he could tell.
The Twilight Zone will be crossing dimensions on April 1st on CBS All Access. Watch the trailer below!