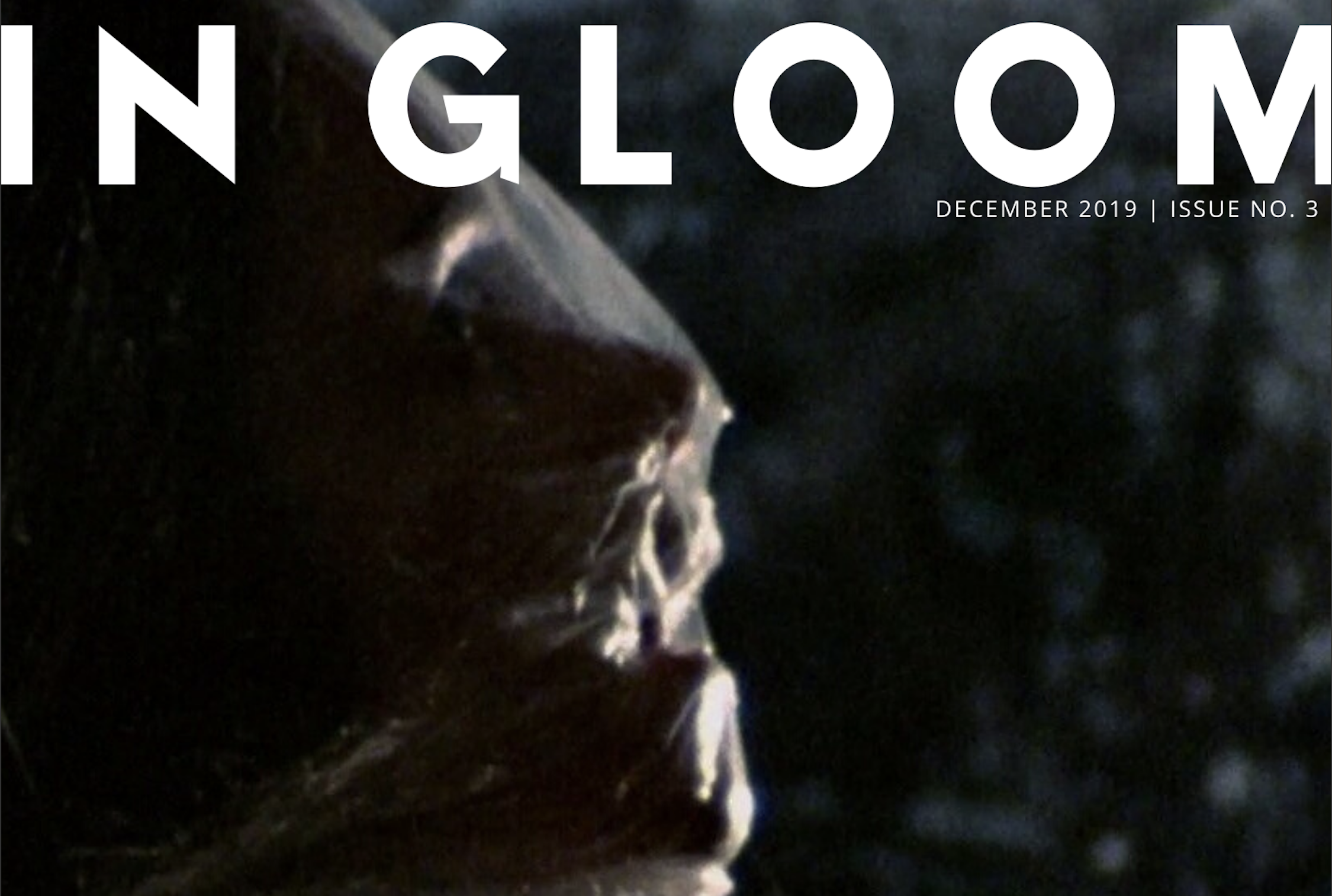 Read Time:
1 Minute, 8 Second
IN GLOOM:

'TIS THE SEASON
ISSUE NO. 3  – DECEMBER 2019
DIS/MEMBER PRESENTS 'IN GLOOM' A BI-MONTHLY DIGITAL MAGAZINE.
---
Brrrrrrr. Baby, it's cold outside. You know how to beat that frostbite? Snuggle up with our December issue focused on non-other than Christmas. But this isn't your typical Christmas issue, baby. Oh no, that's not how we do things at DIS/MEMBER.
This issue deep-dives into the best that Christmas has to offer, including the twelve days of Christmas, the hungry cannibals of Ravenous, why Black Christmas matters, and an original short story that isn't your typical fireplace tradition.
As Anelise would say, "We hope you like it. We hope you know we like you, a whole freakin' lot." This is the last zine for the year, but don't you worry. We'll be back with so much love. You won't be able to stand it. ?
---
CONTENTS:
– WHY BLACK CHRISTMAS MATTERS
– GRUß VOM KRAMPUS
– WE DON'T GET MUCH TRAFFIC THROUGH THESE PARTS IN THE WINTER: RAVENOUS – 20 YEARS LATER
ALSO INCLUDING:
– THE TWELVE TERRORS OF CHRISTMAS
– THE BEST CANADIAN HORROR FOR THE WINTER
– 5TH DIMENSION LESSONS: FIVE CHARACTERS IN SEARCH OF AN EXIT
– 'TIS THE SEASON TO BUY HORROR – HOLIDAY GIFT GUIDE
– SHORT STORY: 'FIREPLACE TRADITIONS'
---
PREVIEW: