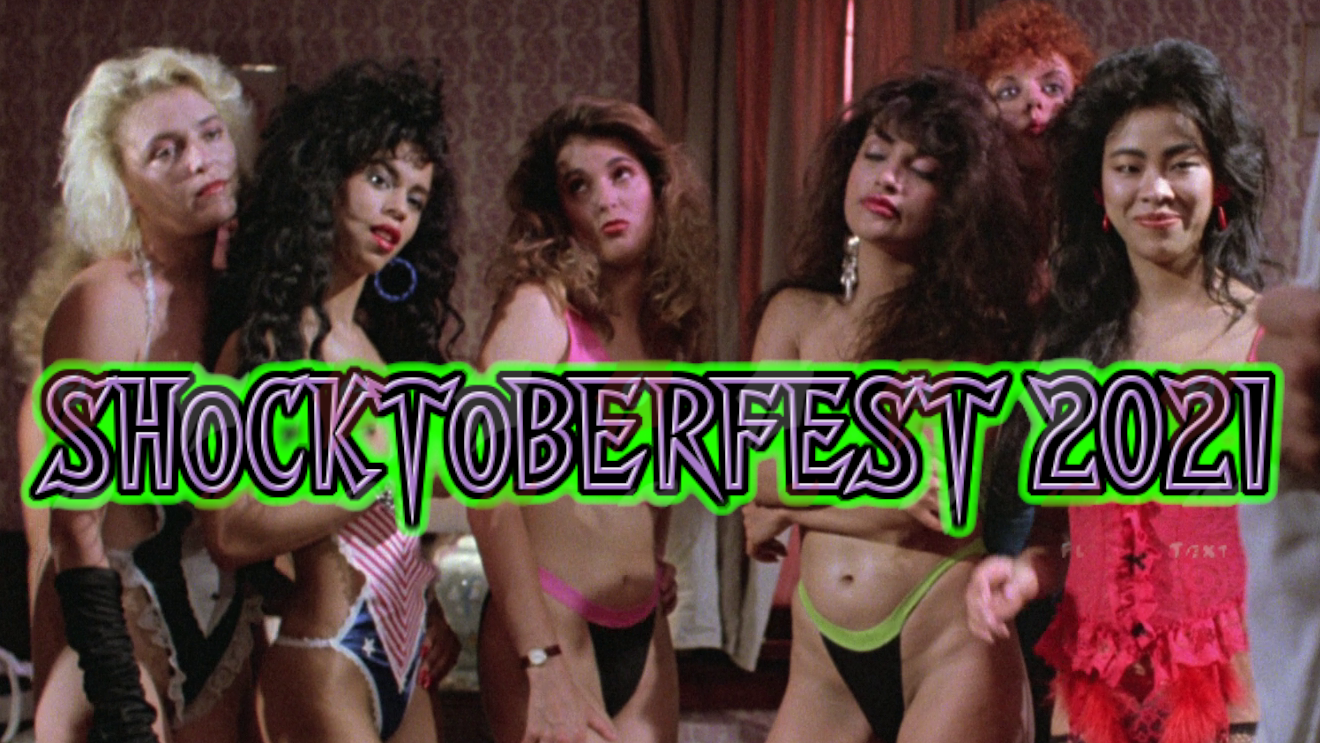 Read Time:
5 Minute, 51 Second
HENENLOTTER WEEK!
Everything Old is New Again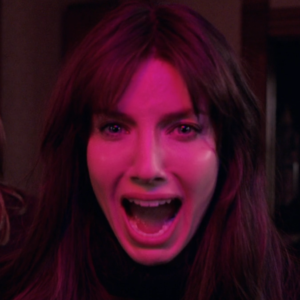 For the third edition of this year's Shocktoberfest, I found a link between a contemporary film and a filmmaker rooted in what has been called The Golden Age of Exploitation.
James Wan, a modern filmmaker whose hits include The Conjuring, Saw, and Insidious, heads in a new direction with his latest film. Malignant has been making waves in the horror community since its release. Stephen King himself extolled it in a tweet, heaping the highest praise on it. Watching Wan's film has elements that point straight to Frank Henenlotter's gory masterpiece, Basket Case.
For the uninitiated, Frank Henenlotter is one of horror's most unique and uncompromising filmmakers who carries a deep love of the genre. It's not surprising that the younger generation of filmmakers would feel his influence.
Malignant and Basket Case share common DNA. Both films center on deep family secrets coming to light with murderous results, and both feature a tortured, deformed, conjoined twin who is separated from their sibling. Revenge on the medical teams and family drives each picture forward.
Before going to the past, let's take a moment to review the present.
8) Malignant (2021) – FIRST TIME WATCH! James Wan's latest film is an exciting and action-packed journey into its character's past. Madison Mitchell's (Annabelle Wallis) nights are filled with terrifying visions of violent murders. As the body count rises, suspicion falls on her. To save herself and her stepsister (Maddie Hasson), they must dig deep into Madison's hidden past and face a frightening terror. The ending is an extended action piece, and the evil comes out and single-handedly battles an entire police station! It is definitely worth checking out.
---
Who is Frank Henenlotter?
Frank Henenlotter was born in 1950 in New York City. He immersed himself in the grindhouse cinemas of New York City's 42nd Street during the 1970s. An independent filmmaker, his catalogue is quite small, with barely half a dozen features between 1982 and 2009. Each is well known for its unique plot, excessive gore, and bizarre humor. Also, deep within each film are themes of dysfunctional families and addiction. He is also a documentarian and exploitation film preservationist.
"I always felt that I made exploitation films. Exploitation films have an attitude more than anything–an attitude that you don't find with mainstream Hollywood productions. They're a little ruder, a little raunchier, they deal with material people don't usually touch on, whether it's sex or drugs or rock-and-roll. They're what I grew up on."–Frank Henenlotter.

---
The 1980s
9) Basket Case (1982) – This movie still packs a wallop after 40 years! Frank Henenlotter pays a fond tribute to the grindhouse theaters he haunted in his youth. Basket Case is also a shocking portrayal of family dynamics gone far wrong when parents reject their children and siblings display ugly co-dependence and corrosive jealousy.
Duane Bradley (Kevin Van Hentenryck) and his brother Belial, contained in a giant wicker basket, journey through New York City rife with blood, sex, bloody sex, and revenge. Branded an abomination by their father, Belial uses Dwayne to punish the doctors that separated them. Since what God has joined together should not be torn asunder. When Duane falls for Sharon (Terri Susan), Belial is jealous. Sharon's death is one of the most gruesome on-screen murders I have seen. Populated with a supporting cast of eccentric New Yorkers, including Henenlotter regular Beverly Bonner, Basket Case is a shocking exploration of dysfunctional family love set in the urban time capsule of New York City in the early 1980s.
---
10) Brain Damage (1988) -Frank Henenlotter's second feature addresses the theme of addiction. 1988 was the worst year of America's crack-cocaine epidemic (That year in New York City, there were 1896 homicides, nearly 40% were drug-related. Source) The characters of Brain Damage mirror the epidemic's effects on the addicts and their loved ones.
In a New York City apartment, Brian (Rick Hearst) lives with his brother, Mike (Gordon MacDonald). He becomes enslaved by an ancient being named Aylmer. Aylmer subsists on human brains. It uses a powerful hallucinogenic and euphoric drug to make Brian do its bidding. As Brian wanders around New York in a fog, his brother and girlfriend (Jennifer Lowry) grow increasingly concerned about his behavior. Shocked at what he has become, Brian is helpless to prevent Aylmer from taking more lives and succumbs to the thrall of Aylmer's pleasure potion.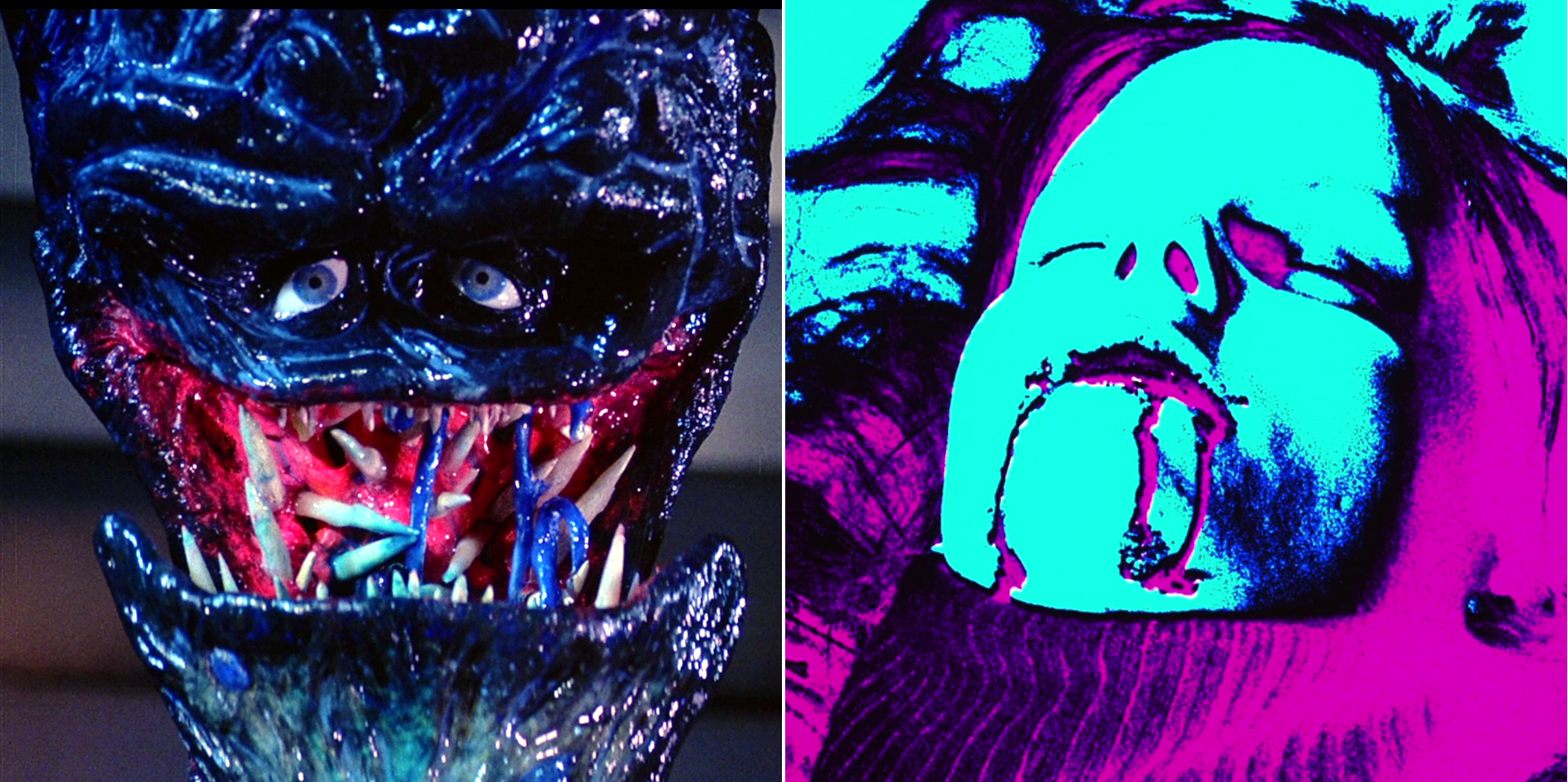 ---
1990 and Beyond
11) Frankenhooker (1990) – This was my first Frank Henenlotter movie. I saw it early in the 1990s with some stoner friends who rented it from the video store. We did not know what we were getting into!
Young Jeffrey (James Lorinz), a brilliant but misguided misfit, becomes obsessed with restoring his dead fiance (Patty Mullen) to life. Then he has an even better idea – why not recreate her in an ideal, perfect body? All Jeffrey needs is a supply of fresh body parts. Luckily, he has a collection of dead hookers to choose from. Of course, true love's journey is never straight, and complications arise. All of this is complete with Henenlotter's gloriously gory horror styling!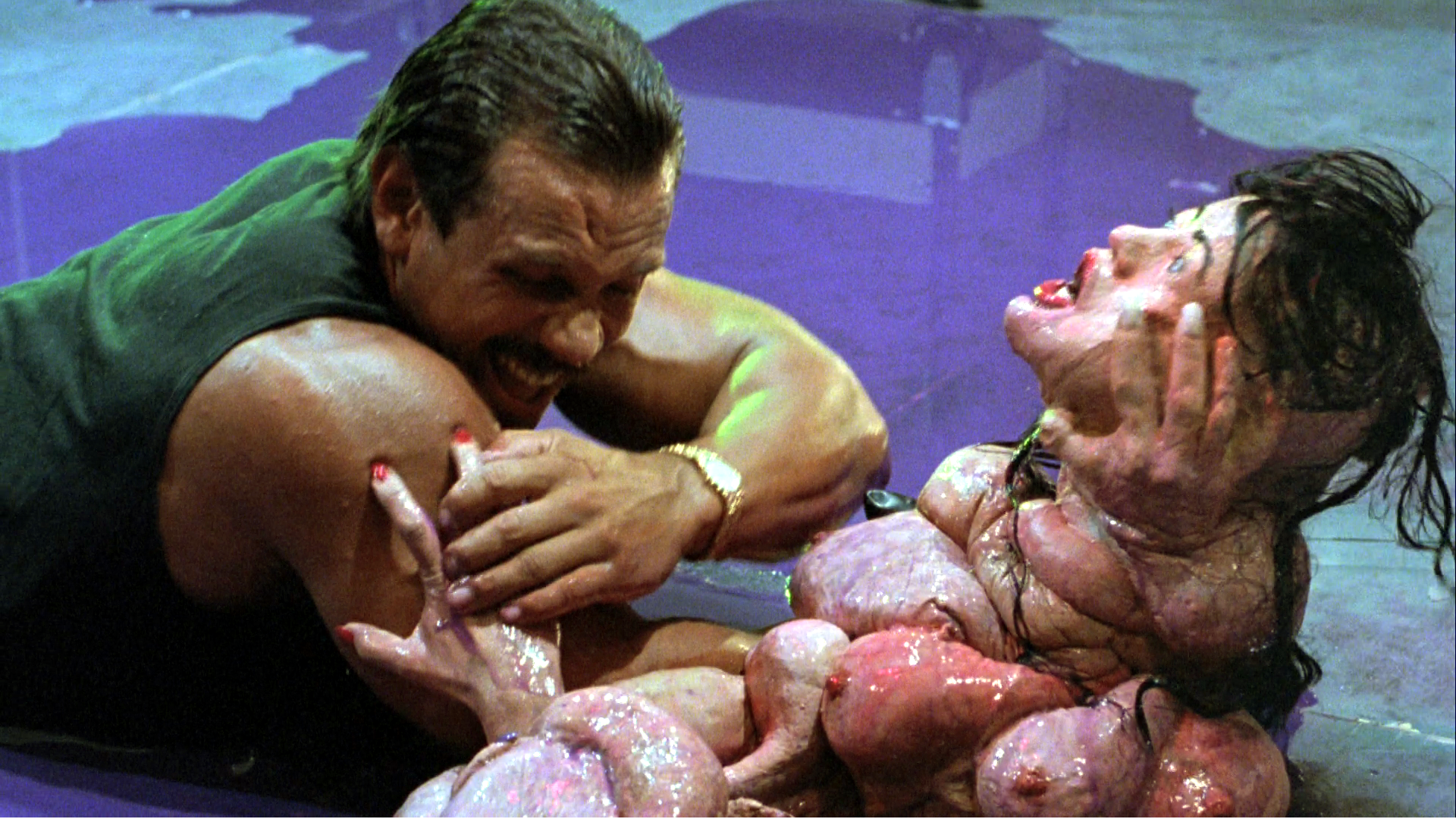 12) Bad Biology (2008) –Frank Henenlotter would not make another film for almost 20 years. Despite his competency in making high-quality films on a reduced budget, studios were reluctant to give him the free rein he required. Financing for Bad Biology, his latest feature film, was raised in the music world by Henenlotter's friend and co-author, rapper R.A. the Rugged Man. Freed from studio influence, Henenlotter and R.A. got to make the boundary-pushing film they wanted.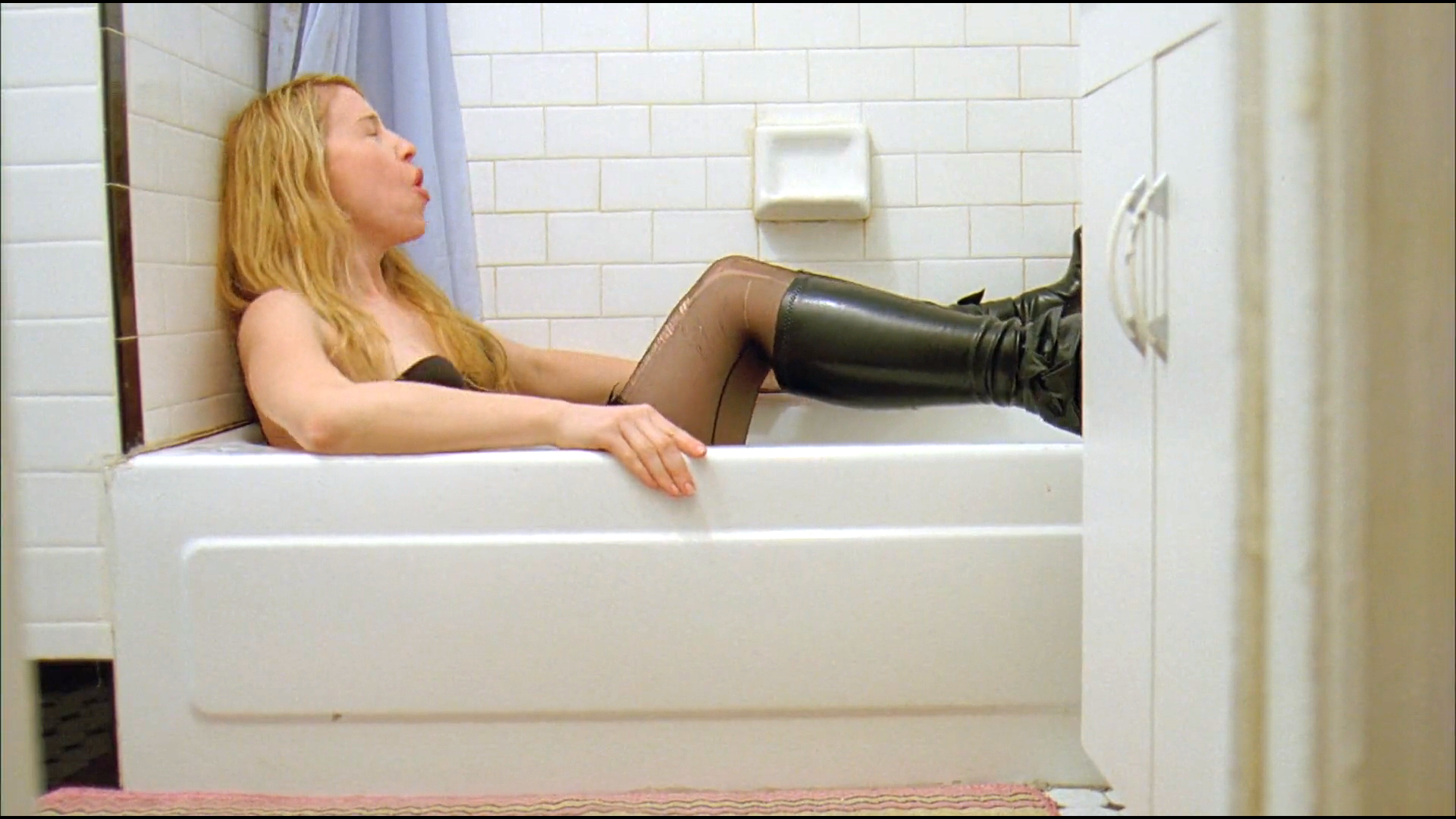 Bad Biology goes deeply into some horrible places as it addresses questions about sex and obsession. Two hypersexualized beings, enslaved by their mutated genitals, seek each other out in a path that leads simultaneously to self-destruction and procreation. Batz (Anthony Sneed), a man with a giant, sentient, drug-addicted penis, and Jennifer (Charlee Danielson), a woman with six extra clitorises, attempt to find fulfillment in each other. For a movie about sex, it does not have the happy ending one would hope.
The cinema for Frank Henenlotter is powerful stuff and goes way beyond the cheap thrills of exploitation. Caveat emptor!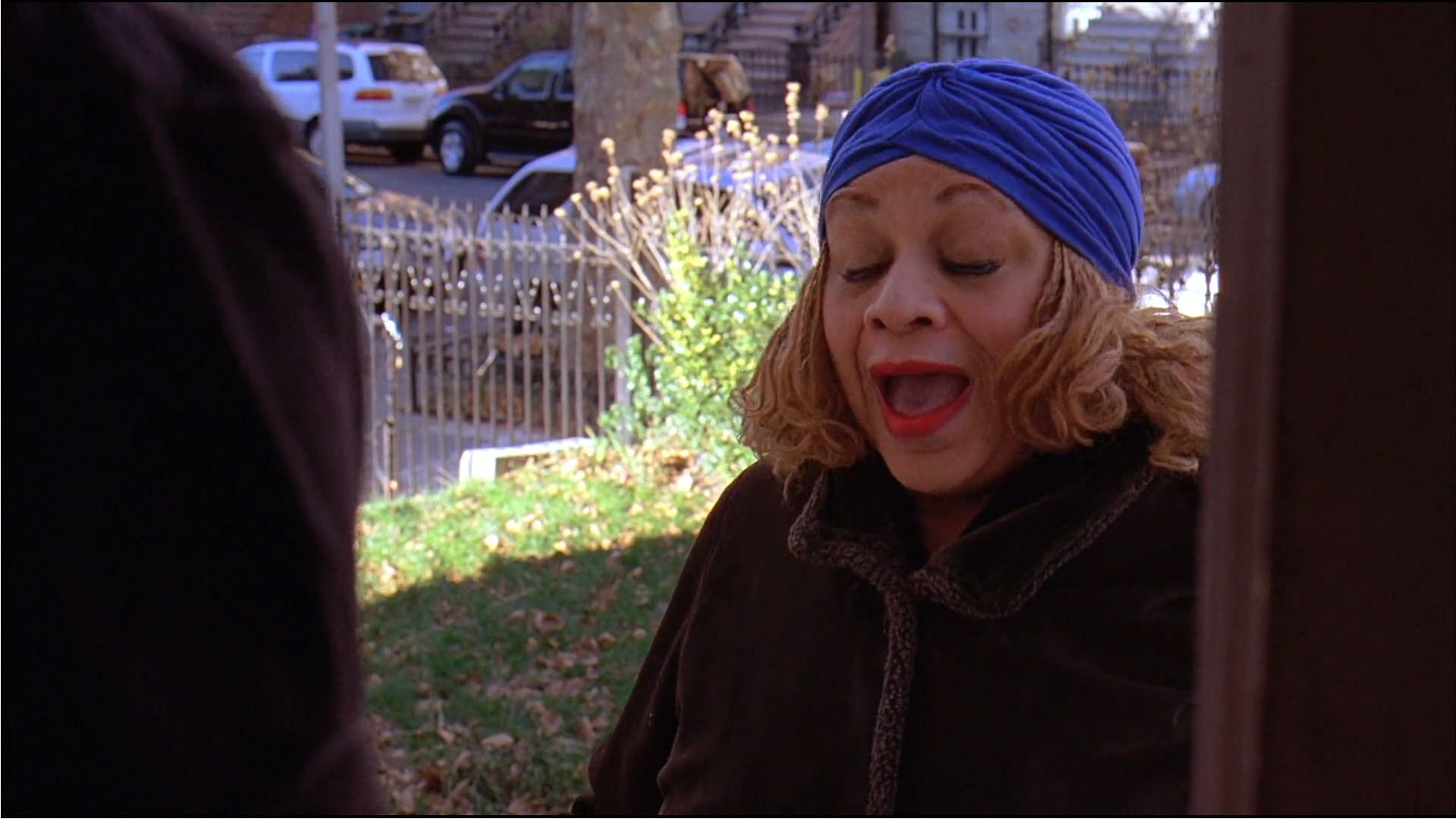 Wow!