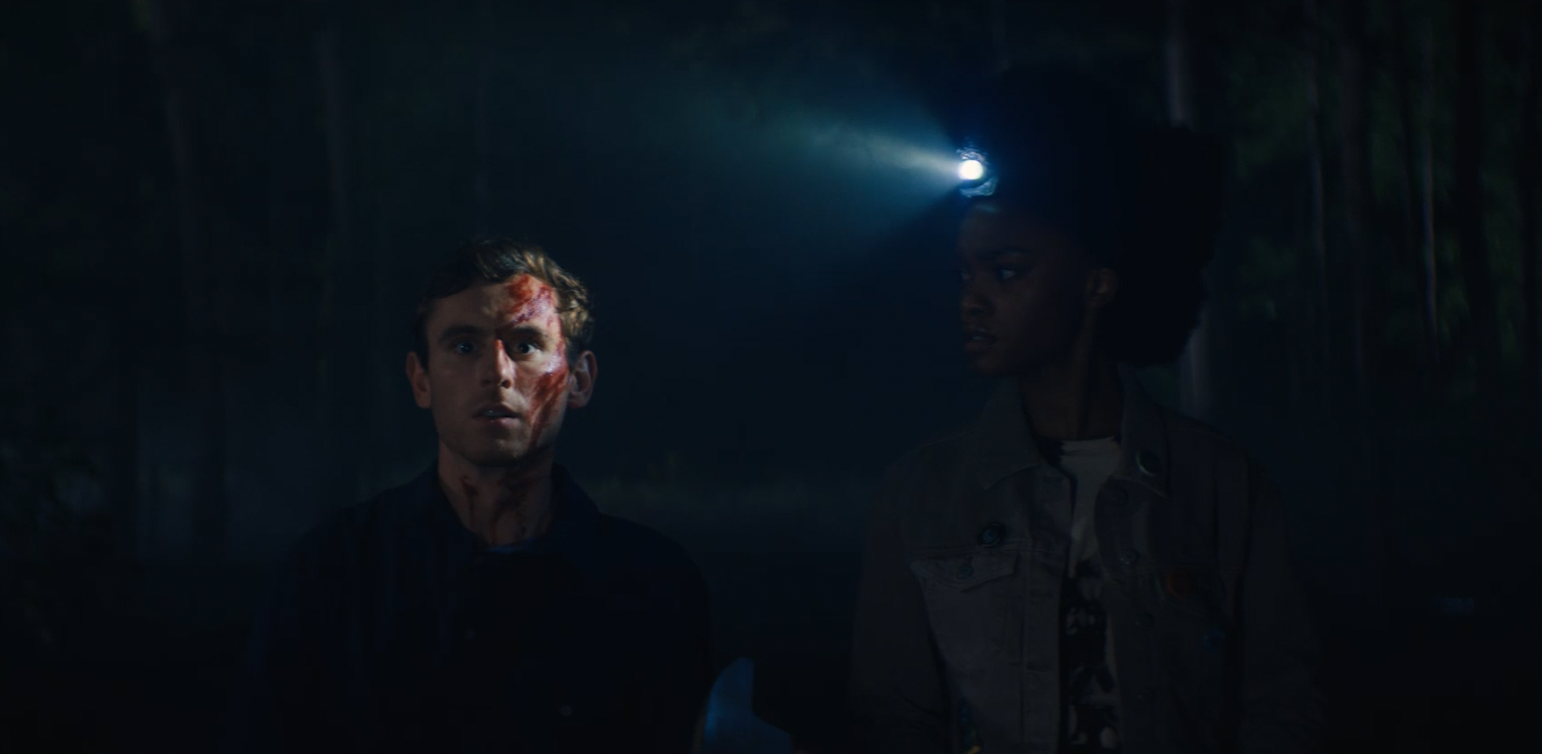 Read Time:
1 Minute, 45 Second
Did you ever think a water company could make a cool-ass horror film? Well, Liquid Death is did just that!
Liquid Death, the 'murder your thirst' mountain water brand, have announced their first feature film, Dead Till Death. This horror movie is directed by the creator of Adult Swim's Mr. Pickles, Will Carsola, and written by Carsola with Rachel Courtney, Jonathan Applebaum. The film is in association with Ricky Staub's Neighborhood Film Co.
The film will be available to stream on Amazon in Summer 2021, but there will be an advance Livestream of the film three weeks before that! That's right. You can watch this on July 11th at 8 PM before the streaming release. For more information about the Livestream and purchase a ticket, go to DeadTillDeath.com.
We're absolutely pumped to see this film. Coming from the mind of Carsola, it looks to be a one-of-a-kind insane Rubber-esque thrill ride. We can't wait to see the movie, and if you see it, tell us how you liked it! Also, don't forget to have your Liquid Death nearby after you've consumed too much of this film.
---
DEAD TIL DEATH
July 11 Livestream Premiere on LiquidDeath.com
Tickets on Sale on DeadTillDeath.com
Available on Amazon Prime Summer 2021
Presented by Liquid Death in association with Neighborhood Film Company
DIRECTED BY l Will Carsola
WRITTEN BY l Rachel Courtney, Jonathan Applebaum, Will Carsola
CAST l Sean Conway, Buddy Caine, Amanda Pinto, Zachery Byrd, Danielle Dallacco, Caroline Anderson, Haniq Best
PRODUCERS l Mike Cessario, Will Carsola, Jonathan Applebaum, Rachel Courtney, David Raynor 
SYNOPSIS l When Tom, Brad, Nancy, Quig, and Hal decide to leave the city and set up camp deep in the woods for a weekend of disconnecting from phones and social media, they become hunted by a pack of evil killers. They set out for a wild time far away from life, laws, and technology, but instead of reinventing their lives, they must run for them.
For more on Liquid Death, visit liquiddeath.com & deadtilldeath.com.