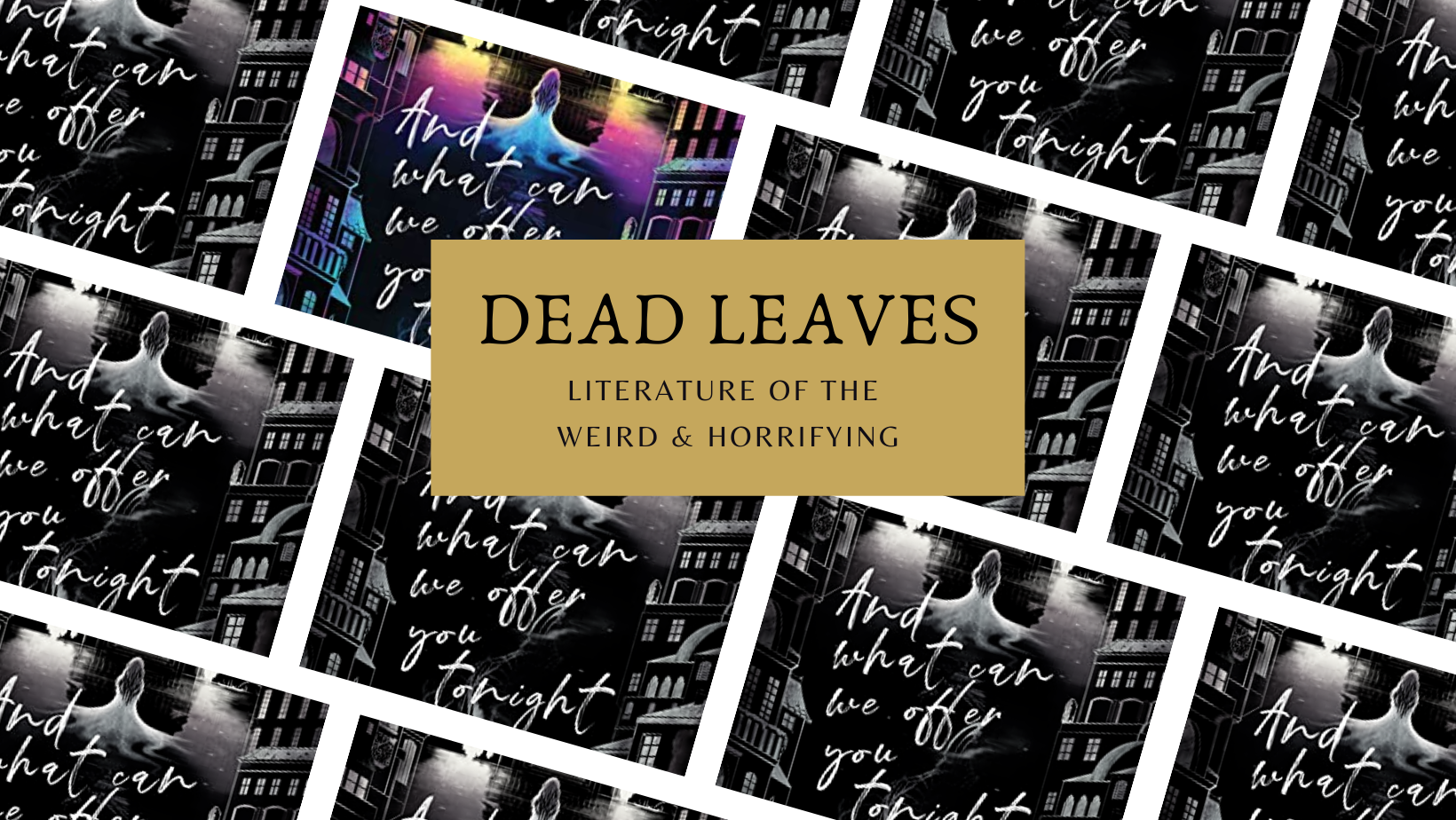 Read Time:
3 Minute, 18 Second
Welcome to Dead Leaves, an occasional table stacked high with recent horror tomes! Today we delve into And What Can We Offer You Tonight by Premee Mohamed, a speculative novella that's fast to read but lingers in the mind.
Written by: Premee Mohamed
Publisher: Neon Hemlock
OUT NOW! Buy on IndieBound, Neon Hemlock, Barnes and Noble, or wherever books are sold.
"For us to reveal to the owners that she is not dead might simply mean they kill her again…"
A Future Within Sight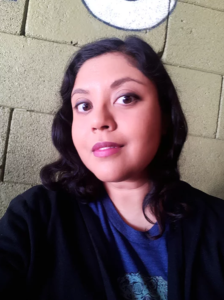 Premee Mohamed's star has been on the rise since the jump. Award nominations, guest-editing gigs, and a ripe selection of horror prose have positioned the author as a speculative force to be reckoned with since 2018. Her new novella, And What Can We Offer You Tonight (7/21, Neon Hemlock), is sure to cement her place in SFF and horror literature's upper echelons.
Set in a dystopic phantasmagoria of a near-future, the world of And What Can We Offer You Tonight feels chillingly close. Narrator Jewel is a courtesan in a glamorous brothel, the House of Bicchieri, whose sex workers cater to an exclusive set. With absurd wealth comes diminished responsibilities; some of the House's clients even get away with murder. Or do they? After Jewel's friend and colleague Winfield is killed, she revives from the grave to exact vengeance.
The Body Speaks
And What Can We Offer You Tonight is an embodied reading experience. From Winfield's animated corpse to the sex workers' modifications and adornments, the corporeal form is both the story's raison d'etre and its internal structure. The House seems a magnificent beast, cultivated and decorated, dressed to impress. The workers within are tenants, symbiotes, living décor, antibodies. The boundaries between bodies often dissolve, found in the we of the sex workers and their hive-like movement in the House's cafeteria or gardens, their mass mourning at Winfield's funeral. The body becomes capital for sale, use, and offering as the workers decorate their funeral chapel with locks of hair and lipsticks. The body of the world itself cradles the story, its skies described in pain-shades and its canals as veins.
Served Cold
Dystopia, New Weird, dark fantasy, literary horror, even eco punk: take your pick searching for a niche for And What Can We Offer You Tonight. Mohamed's lush prose, vivid descriptions, and poignant emotive power combine with the novella's highly interior plot and underdog characters to deliver a modern fable. Revenge is the story's hinge–it's never a mystery who killed Winfield, and even the question of how she returns to life doesn't drive the plot. Instead, as with heroines ranging from Medea to Carrie to Red, both Jewel and Winfield explore questions of vengeance. Who receives justice and who has the right to seek vengeance are questions often undergirding horror media. And What Can We Offer You Tonight provides satisfaction on many fronts: Winfield's murderer is dealt with, and his enablers–the House's proprietors–receive their own justice. There's even hope after the bodily pleasures of vengeance have passed; the House itself transforms with Jewel and another worker at the helm. Its exploitation halts. Its many bodies become free to create their own bounded entities and futures.
And Then Some
Craving more from hot indie queer publisher Neon Hemlock? Check out the rest of their 2021 Novella Series, not to mention the fourth volume of editor dave ring's lit journal, Baffling Magazine. Baffling v.4 features cover art from Nate Tazewell and writing from Esther Alter, Christopher Caldwell, J. Kosakowski, A.Z. Louise, Avra Margariti, Hailey Piper, and Susan Taitel. Brief in length but varied in scope, the collection ranges from claustrophobic Gothic weird ("Choosing") to lore-drenched original fairy tales ("Beyond the Veil")–a must-try for readers who like their summer spooky. I received an ARC of And What Can We Offer You Tonight for review, and you can too! Look into review copies here, and happy reading.