Read Time:
4 Minute, 39 Second
The 2010s delivers a great many thoughtful and complex films that have taken the genre to a high place. Here are some of my top choices. 
The Tens (Superlative)
Midsommar (2019). Ari Aster's follow up to Hereditary offers unique perspective on how to remove toxic people from your life to promote personal growth.  The ending was the most emotionally gripping climax of any film on this list. I have never left a horror film with tears in my eyes, but Florence Pugh's performance of Dani's transformation was a joy to behold.
Suspiria (2018). Luca Guadagnino's reimagining of Dario Argento's 1977 visually lush tale of witches on the loose in a European dance school during the height of 1977's German Autumn has many things to make it recommendable: the sound track, the performances, the complex subtext on the relationship between power and witness, but the witches' ceremony at the end is beautiful, terrifying, and a must watch!
Hereditary (2018). Ari Aster's first film is one of the most powerful horror films in recent memory. Toni Collette gives a masterclass in hand-wringing grief and insanity. Watch it with your emotional support animal. 
The Love Witch (2016). DIY, Artisan filmmaker Anna Biller magnificently hand-made a time-bending masterpiece. Samantha Robinson was perfect as the title character and deserves more featured roles.
The Witch (2015). Also known as The VVitch: A New-England Folktale, this is writer-director Robert Eggers's first film. Beautiful and bizarre (much of the dialogue was taken from actual witch trial records). The small cast, led by Anya Taylor-Joy and Ralph Ineson, aptly explores the cost of pride in a family of outcasts beset by a witch.
It Follows (2014). David Robert Mitchell's first film was a truly divisive film in the horror community! Supported by another fine performance by Maika Monroe (whose most recent film is Villains, which is on my watchlist!), it delivered an original premise and was terrifying as can be. A fascinating story about choices, friendship, and memory, it still gives me nightmares after many watches.
Kill List (2011). Director and co-writer Ben Wheatley (along with wife Amy Jump) delivered this angry, violent tale of two hit men grappling with the unseen forces and their shadowy representatives. The film begins with a marital screaming match and travels bullet fast to a bat-shit crazy climax that left me drained. This is my number-one choice whenever people ask for horror recommendations. If you have not seen it yet, watch it.
The Nines (Excellent)
Mandy (2018). Panos Cosmatos's films need to be taken in slowly or your brain may explode. Imagine the Four Gospels of the New Testament rewritten as a revenge thriller by Alejandro Jodorowsky. Nicholas Cage does that thing we all love him to do. Cosmatos's earlier film, Beyond the Black Rainbow (2011), is also a weird, trippy feast for the under-used portions of the brain.
A Dark Song (2016). Writer-director Liam Gavin's two-character story is my number-one movie to recommend to people who don't like horror movies or need to clean their brains after watching Hereditary.
Raw (2016). Julia Ducournau's terrifying movie about the horrifying passions of teenage girls is brilliant.
Get Out (2017). Slyly funny and subversive, Jordan Peele's premier film shines a light on how racism hides in plain sight. Peele's follow up Us (2019) is equally commendable.
Prevenge (2016). Alice Lowe's directorial feature film debut flew under many people's radar, which is a shame, because it is so much fun, in a horrifying way, to watch.
Honorable Mentions
Climax (2018). Gaspar Noé has made the best dance movie since Sylvester Stallone's Stayin' Alive (1983). It's a triumph of filmmaking with long takes of fluid camera work matching the dancers' movements. The long, opening dance number, shot in a single take, is a wonder to behold as bodies shift and switch and come together as giant, misshapen creations, then break apart again. Going to Hell never looked this good.
Incident in a Ghostland (2018). Another excellent entry in Pascal Laugier's Teen Girls in Peril series. Almost like a kinder, gentler Martyrs. 
The Void (2016). A modern, practical effects Lovecraftien horror film? Christmas came twice in 2016.
The Blackcoat's Daughter (2015). Oz Perkins's well-executed and intriguing film is here because it inspired me to write. It is probably the only slow-burn film on this list, but the payoff was worth the wait. I am eagerly waiting for Gretel & Hansel.
Baskin (2015). Can Evrenol is clearly another filmmaker to watch! His second feature, Housewife (2017), was one of my most anticipated films of recent years. 
Under the Shadow (2016). Babak Anvari's first film totally breaks the stereotype of blue-skinned, wish-granting, harem pants-wearing, friendly genies to revel in the story of a truly malevolent djinn.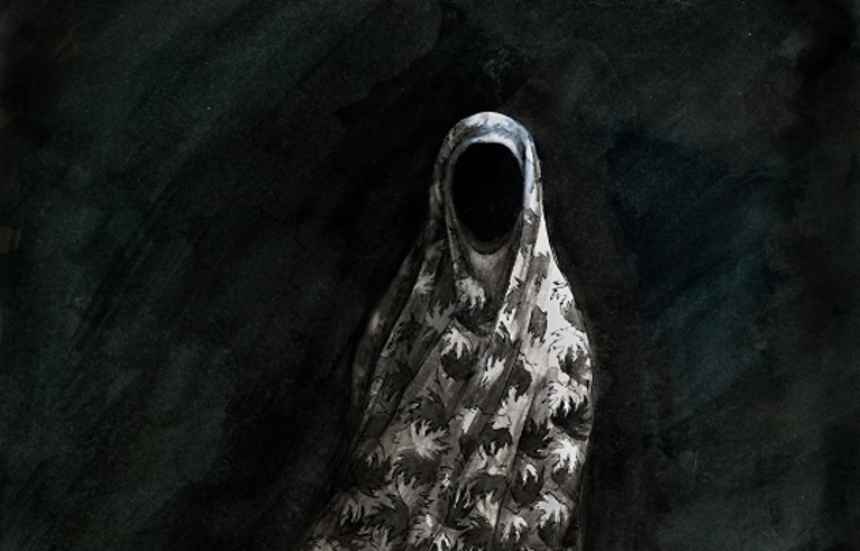 The Babadook (2014). Jennifer Kent's first film is excellent. TBH, I am too scared to watch her second film, The Nightingale (2018).
A Girl Walks Home Alone At Night (2014). Writer-director Ana Lily Amirpour's unique take on the vampire genre in Farsi is worth watching again and again.