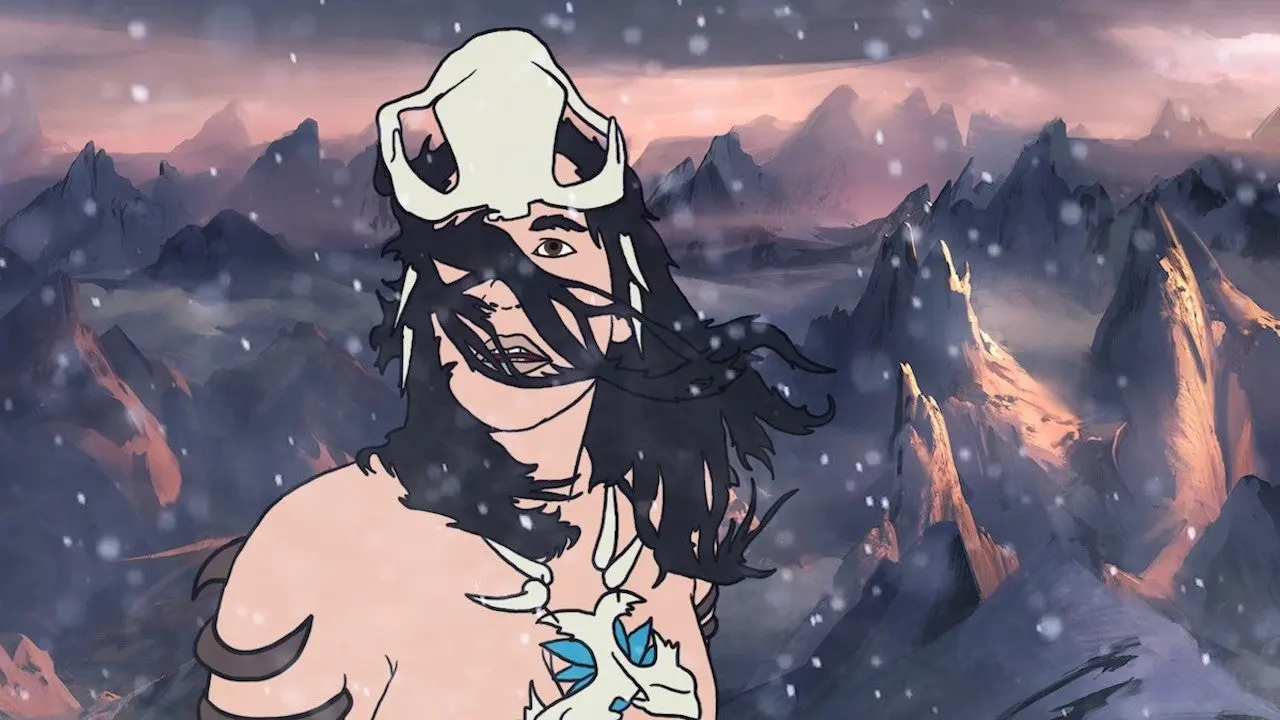 Read Time:
1 Minute, 55 Second
The Spine of Night
Starring: Richard E. Grant, Lucy Lawless, Patton Oswalt, Betty Gabriel, Joe Manganiello, and Larry Fessenden
Written & Directed by: Philip Gelatt & Morgan Galen King
Welcome to civilization! Where the fearful and ignorant toil and the foolish delight in delusions of power! And the only smell on the wind…is human SHIT!
The heir apparent to films like Wizards and Fire & Ice emerges in the thunderously entertaining The Spine of Night.
The Spine of Night tells of a planet in endless night and warfare. Written and directed by team Philip Gelatt and Morgen Galen King, The Spine of Night displays Big Bakshi Energy and spread across decades and four stagey interconnected short stories.
The Spine of Night brings viewers across the entire history of this planet and people, tracking the influence of the bloom and its orbit. It's told in over-the-top and rotoscoped flavored shorts that span in scope back to the planet's creation myth — only to then stretch far into the world's steampunk-themed future.
While anchored by powerfully theatrical performances from Lucy Lawless and Richard E. Grant, The Spine of Night is not for the faint of heart. All manner of beheadings, losses of limb, and disembowelings pepper the film's vignettes by bracing the almost gleefully regressive thematic tone. These moments put it right in line with other "sword & sorcery" epics like the Fire & Ice and some of the more titillating issues of Heavy Metal.
However, the more I sit with the film, the more I think this is more a feature than a bug of The Spine of Night. Its impressively rendered gore and constantly striking visual design support the high, violent camp of it all. This is further supported by a fully game cast, like Joe Manganiello and Betty Gabriel, all of whom play their parts right down to the hilt!
In other words, and ultimately The Spine of Night stands as major goddamn fun. The film is a heady slice of high fantasy that blends blood, magic, and pulpiness into a rollicking animated package — only to then unleash it onto an unwitting populace, just like the magic bloom from beyond the stars.
Drink full, readers. You will be glad you did.
The Spine of Night is streaming now, exclusively, on Shudder.