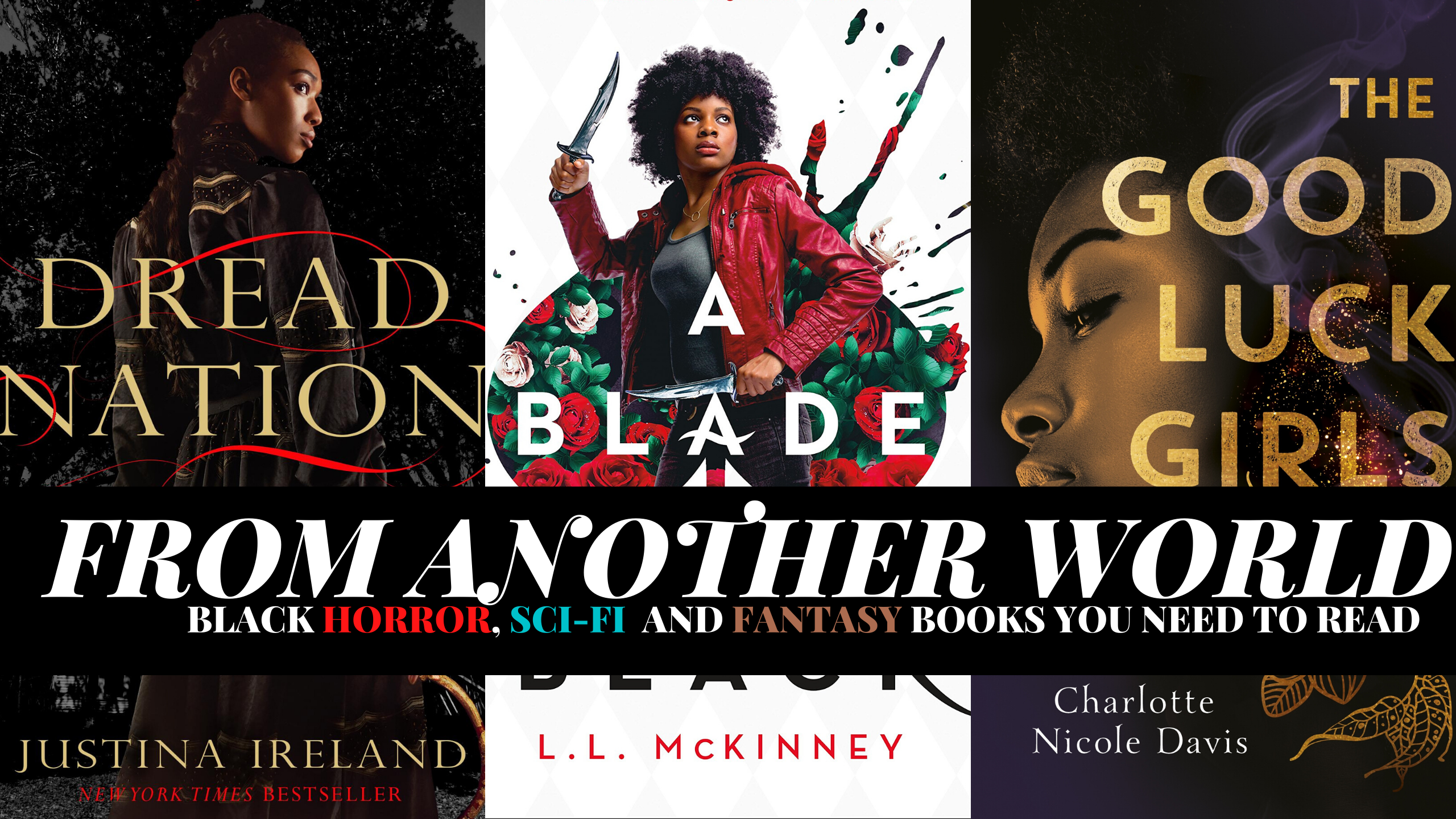 Read Time:
2 Minute, 23 Second
In solidarity with the Black Lives Matter movement, we at DIS/MEMBER are highlighting incredible horror, sci-fi, and fantasy books that have Black characters or written by Black writers.
HORROR
The Ballad of Black Tom – Victor LaValle (Horror)
Let's Play White – Chesya Burke (Horror)
Moonshine – Alaya Johnson (Horror)
The Good House  – Tananarive Due (Horror)
Fledgling – Octavia E Butler (Horror)
Beloved – Toni Morrison (Horror)
Dread Nation – Justina Ireland (Horror)
---
FANTASY
Brown Girl in the Ring – Nalo Hopkins (Magical Realism / Fantasy)
Minion (Vampire Huntress Legend Series) – L.A. Banks (Horror / Fantasy)
Children of Blood and Bone – Tomi Adeyami (Fantasy)
Song of Blood & Stone (The Earthsinger Chronicles) – L. Penelope (Fantasy)
The Rage of Dragons – Evan Winter (Fantasy)
Lost Gods – Micah Yongo (Fantasy)
The City We Became – N.K. Jemisin (Fantasy)
Akata Witch – Nnedi Okorafor (Fantasy)
A Blade So Black – L.L. McKinney (Fantasy)
The Summer Prince – Alaya Dawn Johnson (Fantasy)
The Water Dancer – Ta-Nehisi Coates (Fantasy)
Queen of the Conquered (Islands of Blood and Storm series) – Kacen Callender
---
SCI-FI
Futureland – Walter Mosley
The Comet – W.E.B. DuBois
Who Fears Death – Nnedi Okorafor
The Fifth Season (Broken Earth Trilogy) – J.K Jemisin (Sci-Fi / Fantasy)
Parable of the Sower – Octavia E. Butler
Black Leopard, Red Wolf (Dark Star Trilogy) – Marlon James
Rosewater (Wormwood Trilogy) – Tade Thompson
The Good Luck Girls – Charlotte Nicole Davis
The Lesson – Cadwell Turnbull
The Sound of Stars – Alechia Dow
War Girls – Tochi Onyebuchi
Dalhgren – Samuel R. Delany
The Deep – River Solomon (novella)
The A.I. Who Loved Me – Alyssa Cole (Romance / Sci-Fi)
Radio Silence – Alyssa Cole (Romance / Post Apocalyptic)
---
COLLECTIONS
Dark Matter – ed. Sheree R. Thomas
Dark Matter II: Reading the Bones – ed Sheree R. Thomas
A Peoples Future of the United States: Speculative Fiction from 25 Extraordinary Writers – ed Victor LaSalle ***
*** Note on this one – the authors are diverse but not exclusively black, however, the editor is!
---
---
BLACK LIVES MATTER: WAYS TO HELP
Want to donate, but can't spend the money right now? Stream this Youtube video by Zoe Amira, filled with different and diverse Black voices. Please find out more by visiting POLYGON, including instructions on what to do with ad-blockers and such.
Here are more links to help Black trans people, Black LGBT+, and many more. There are also tips if you're planning to protest, including advice on what to brings, what to wear, keeping yourself safe, and more.
*No longer accepting funds due to overwhelming support, but please support anyway!