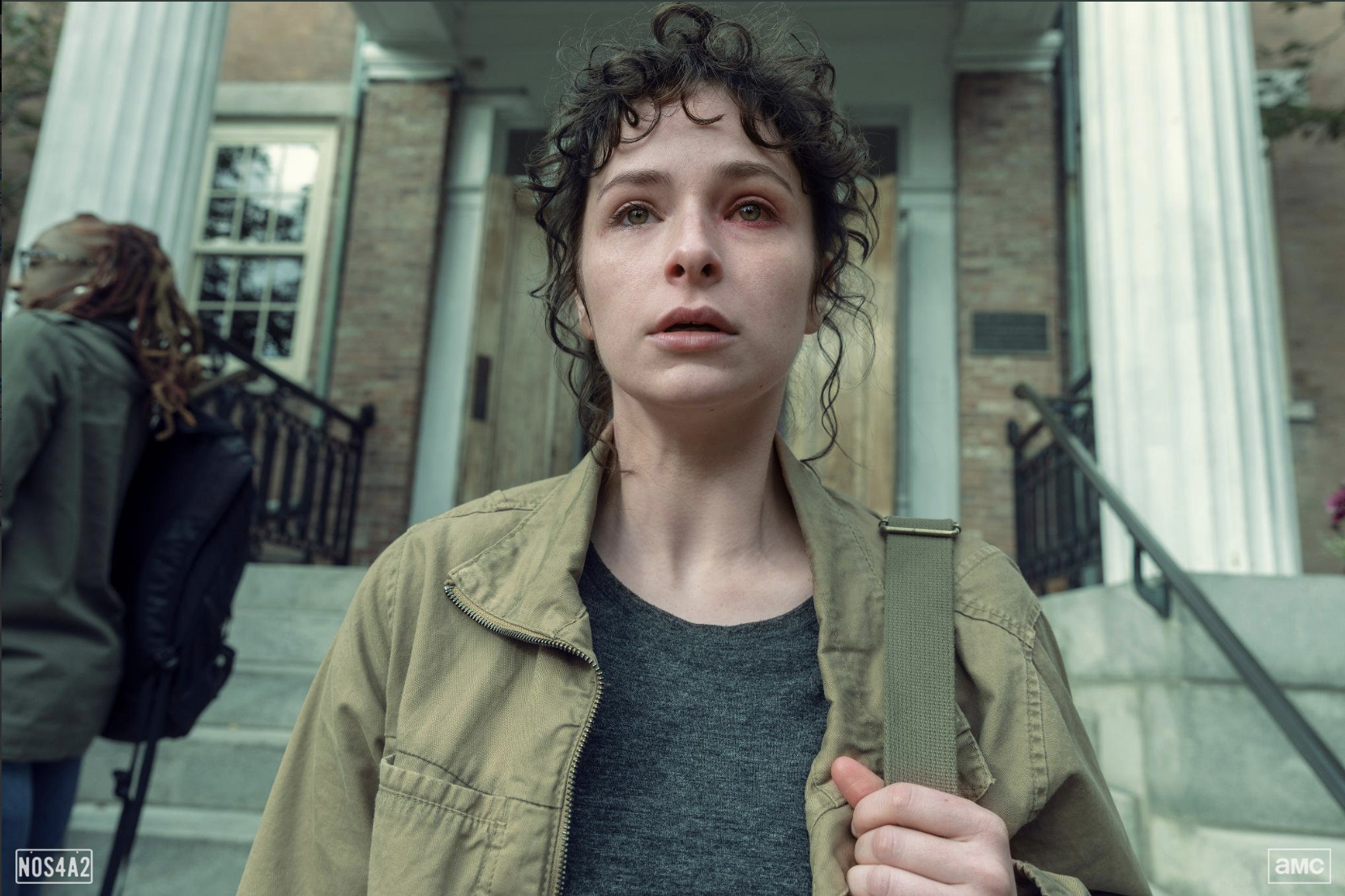 Read Time:
1 Minute, 52 Second
It feels it was just announced that Joe Hill's book NOS4A2 was being adapted into a show coming to AMC. It also felt like just yesterday that we saw some exclusive images from the show. However, this week we've been blessed with more. AMC has released the first teaser trailer to the upcoming show, and it looks both haunting and bonkers at the same time, just like we like it.
#NOS4A2. Coming to @AMC_TV this summer. pic.twitter.com/CwGP7aUrNC

— NOS4A2 (@NOS4A2_AMC) March 4, 2019
If you're unfamiliar with NOS4A2, let me give you a rundown real quick. Joe Hill's book focuses on a woman named Victoria "Vic" McQueen who has a supernatural power to see to other dimensions. However, things get a little hairy when she comes across a man named Charlie Manx. He is the creator of Christmasland – a Christmas village that Manx sends kids to…. after he consumes their souls.
NOS4A2 is set to be a 10-part series. If successful, showrunner Jami O' Brien wants to expand the Hill-verse to other stories that he's created. For now, NOS4A2 is the one hinges on it, and honestly, it looks so fucking dope. The trailer shows so much that a new fan can anticipate and a fan of the book will be screaming at.  It shows The Wraith that Manx drives. The Shorter Way Bridge that Vic can travel through. Manx's nightmarish image and Vic's eye – the source of her supernatural seeing.
In anticipation for this show, I've been deep diving into this book like nobodies business. If you haven't read the book, PLEASE do so. Our executive assistant Justin suggested it to me and I've been absolutely hooked. If you don't want to read the book, the show won't be long. We're looking at a Summer 2019 release and it can't come soon enough.
NOS4A2 will star Ashleigh Cummings as Vic McQueen and Zachary Quinto as Charlie Manx. They will be accompanied by Olafur Darri Olafsson as Bing Partridge, Jahkara Smith as Maggie Leigh and Virginia Kull and Ebon Moss-Bachrach as Linda and Chris McQueen. The series is created and will be showrun by Jami O'Brien and will be executive produced by himself and Joe Hill. NOS4A2 is set to premiere on AMC via Summer 2019.