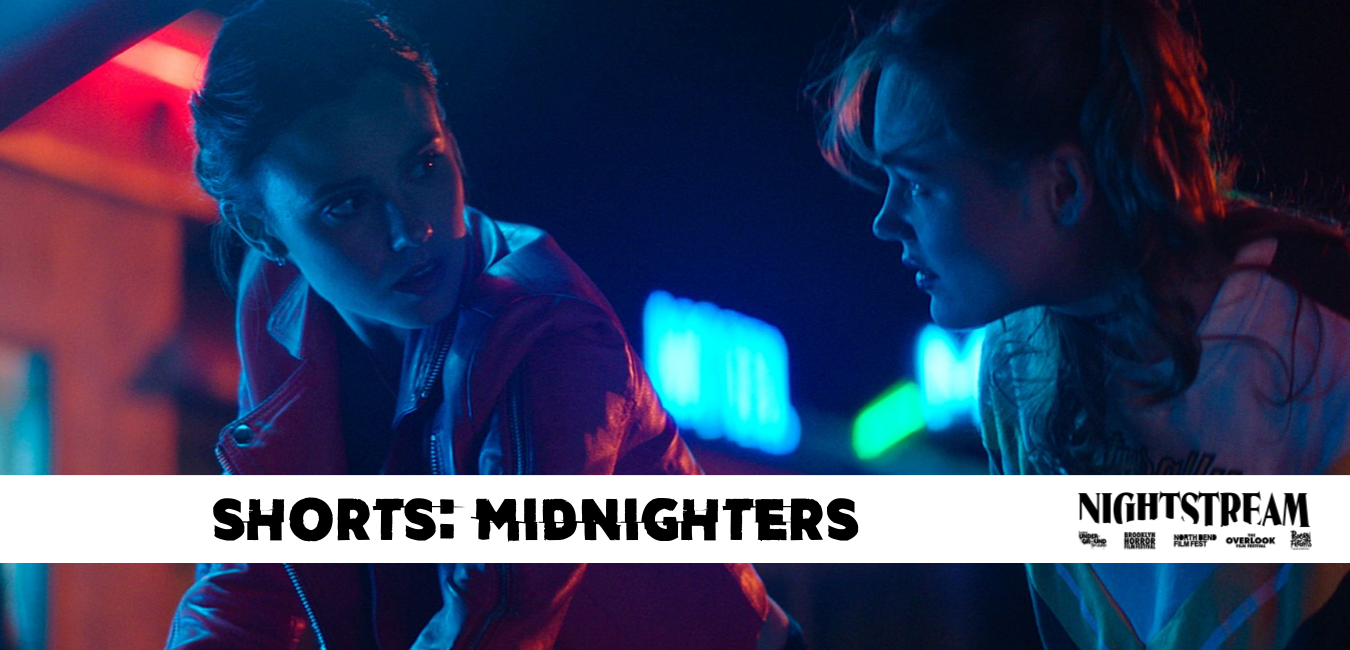 Read Time:
4 Minute, 31 Second
Facelift
Directed & Written by Virat Pal
Starring: Cara Loften, Nell Rutledge-Leverenz, Carly Jones
A woman wants to be young again after she finds out that her husband has an affair. A mysterious package lands on her doorstep with a facemask inside. There are rules to this mask that she must follow… or else. 
Facelift is so clever, and I can't even begin to process what thinking of this for the director was like. To be young again is a dream, but there are rules you have to follow for you to be young again. If you don't, you can let that ugliness take over all over again. No offense to the lady who wanted to be young again, but I'm actually glad that she got her comeuppance in the end. They were super simple instructions to follow. Pass the mask on to someone else who wants to be young, and don't be a greedy little shit. Also, the reveal at the end of who gave her the mask absolutely shocked me. I can't imagine the lifelong guilt that that woman will have to go through.
SCORE: 8/10
---
Snake Dick
Directed & Written by David Mahmoudieh
Starring: Poppy Drayton, Sierra Pond, Micah Fitzgerald, Ross Francis
Two women come to a rest store to fix their car. Two guys start to heckle and harass them, and they use a weapon that no one would expect.
If you want a classic re-imagining of what a snake charmer is and how it's supposed to work, look no further and watch Snake Dick. It's such an odd little short that works perfectly for what it is. It's a lot of Thelma and Louise, but a whole lot of kicking ass and taking names. You're not sure what it's honest supposed to be about. You won't know why this woman has a snake dick. You're not even sure how any of this is supposed to work, but dammit, you're going to have a good time watching her snake dick bite off a man's face.
SCORE: 7.5/10
---
Reflection
Directed & Written by Heath C. Michaels
Starring: Bianca Bradey
A woman comes face to face with her own reflection.
The best shorts, in my opinion, are the ones that leave me asking so many questions that would be answered in different ways. Reflection is one of those shorts. Is she fighting herself for a reason? Did she do something wrong? Is her mirror just haunted? There's so much psychology wise I could be asking too, but I'll spare the psychoanalysis questions for another day. Reflection reminds me of The Ring in the best ways, but still realistic enough to give me the creeps. It also reminds me why I don't particularly like taking pictures of myself of having many mirrors around.
SCORE: 8/10
---
FLICK
Directed & Written by Ariel Zengotita
Starring: Nate Pringle
A college student drops out and spends his time watching kaiju films, but he picks a booger that he can't shake.
The camera work in this was fucking great. It felt so much like Taxi Driver b-movie vibes. It is so confined, and you start to feel like you're being driven mad along with him. I always adore a short film where you get the person's life in just a matter of minutes without going through an entire backstory that happens here, and it's so well done.
The methods that he goes through to get the mutant booger off his finger is insane to absolutely rational for someone in this position. (Not burning down your apartment, but ya know.) FLICK is probably my third favorite film in this block because it's so bonkers but so masterful with its techniques via the camera work and the narrative itself.
SCORE: 9/10
---
Waffle
Directed by Carlyn Hudson
Written by Katie Marovitch & Kerry Barker
Starring: Katie Marovitch, Kerry Barker, Raphael Chestang
A woman hires a best friend to spend the night with her, but when she decides to leave, the woman adds more money, and now they can do whatever she wants.
GIVE ME A FULL MOVIE OF THIS! This was my favorite of this block of shorts and took the grand prize for me for so many reasons. Waffle was unique in its narrative for allowing both women's loneliness to shine and be felt throughout the short. The writing feels so genuine, and that spills into the character because you get to know them in so little detail, but it speaks volumes when you continue to watch. I was super invested and honestly sad to see these two go. Also, the service they used to find each other was just as mysterious as the murder of Waffle lady's parents being murdered. Great camera work, fantastic storytelling (plus a compelling mystery), and dope characters you will be sad to see go.
SCORE: 15/10
---
WE ALL SCREAM
Directed by Chris Lofing & Travis Cluff
Written by Jener Dasilva
Starring: Jojo Martinez, Amber Medina
A boy wants some ice cream, and Mr. Sweetie provides, for a prize. 
We All Scream made me jump something stupid. This film gets silver from me for being effective in the scare factor and the creepy factor. This SPX was also so fucking creepy that it made me squirm a little in my seat, and that final fucking scare? Heart attack-inducing type shit. Simple, sweet, and scary.
SCORE: 10/10